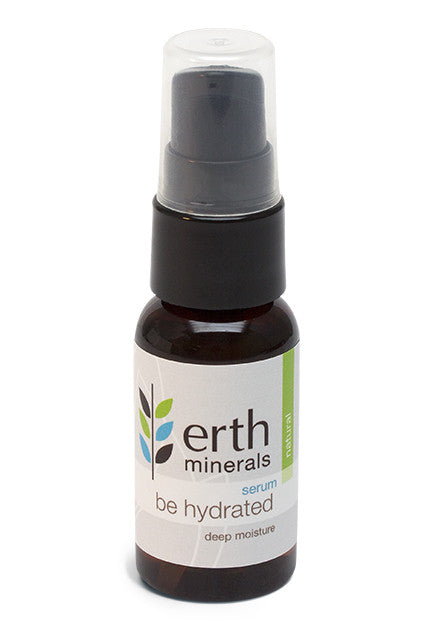 Be Hydrated Moisture Serum
Our miracle moisturizer, plant-based hyaluronic acid, takes center-stage in this serum to provide intense moisture. Be Hydrated moisturizes deep-down to promote greater collagen production for fresher, firmer skin. Gentle enough for daily use.
Same price, now 2 oz.!!!
Natural Ingredients
Organic Herbal Infusion, Organic Aloe Barbadensis Leaf (Aloe), Hamamelis Virginiana (Witch Hazel), Cassia Angustifolia Seed Polysaccharide (Botanical Hyaluronic Acid), Kosher Vegetable Glycerin, Methylsulfonylmethane (MSM), Hydroxyethyl Cellulose, Carrageenan Gum, Organic Simmondsia Chinensis (Jojoba Oil), Wildcrafted Camellia Sinensis (Green Tea), Pelargonium Gravolens (Geranium Essential Oil), Sodium Ascorbyl Phosphate (Vitamin C), Tocopheryl Acetate (Vitamin E), Sodium Benzoate, Potassium Sorbate & Ethyl Hexyl Glycerin.